Case One
6 year old Dutch x Hann/TB gelding in light dressage work with difficulties in canter transitions. Owner purchased
the horse as a yearling and started him slowly. Recently having progressive problems with willingness to move
forward and real difficulties with transitions between gaits.

Time between start and end photos 7 weeks with 5 sessions of PT work and light dressage/rehabilitative training.

Initial evaluation photos
Note lack of grounding through feet, depth and angle of croup, shape and asymmetry of barrel left to right, limb angles

3 weeks later 4 weeks later, more grounded, less compacted left side

8 weeks later (3 days after last treatment)

This horse showed dramatic improvement in ability to stretch, use his topline, carry and connect over his back and is developing
more power and elasticity in his basic gaits every day. Treatment consisted of correcting faulty shoeing, manual therapy focusing
on cranial, visceral, and connective tissue approaches, and light dressage work under saddle and on the lunge. With this intervention,
this young horse should be able to progress up the training scale with more ease and success.

Update: Won his first attempt at Training Level Test 4 7/18/03 with a 70.769% and placed 2nd in T3 with a 68.750% with smooth
canter transitions and an 8 on gaits.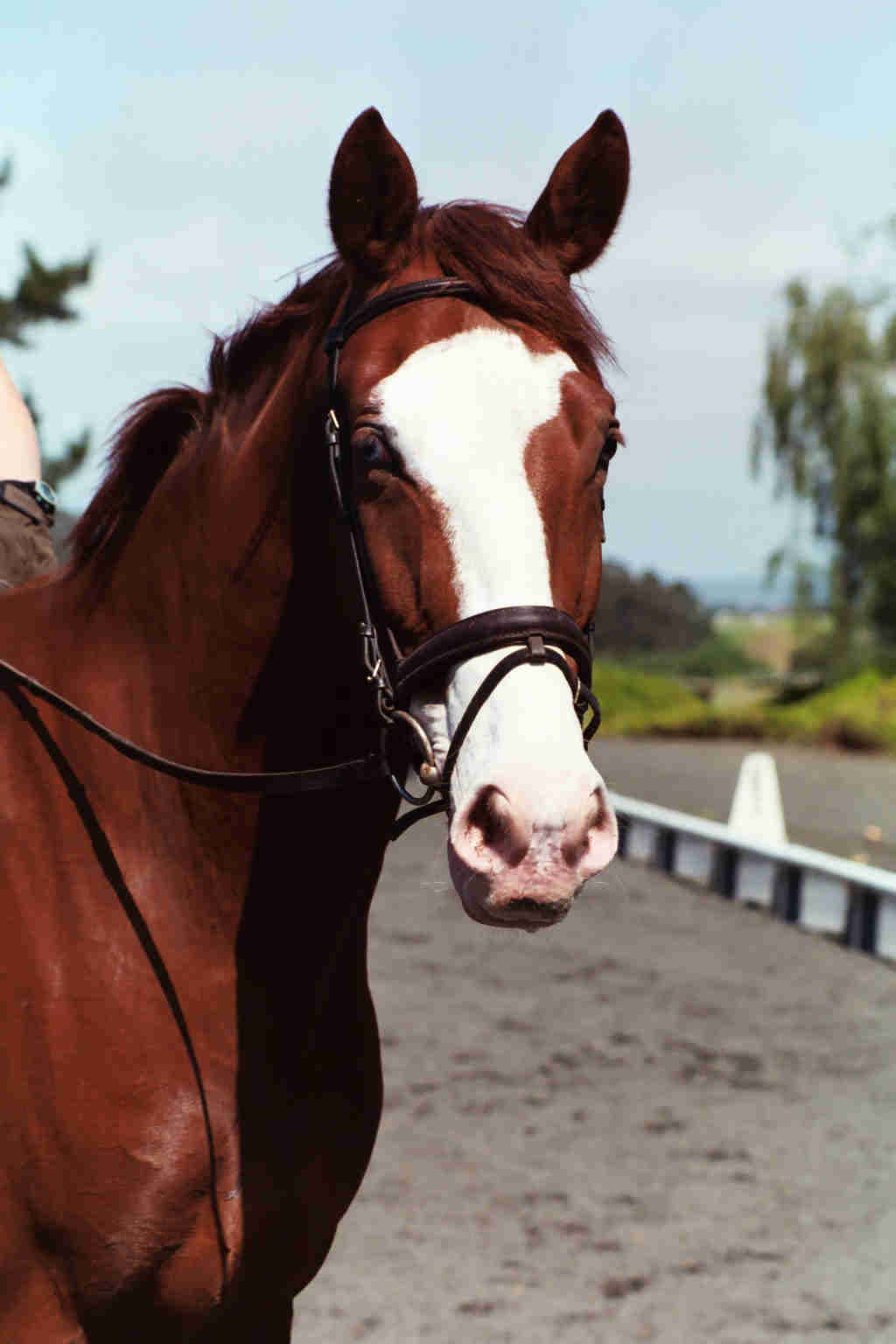 Happy blue eyed boy!
At Training Level in July - He began rehab in April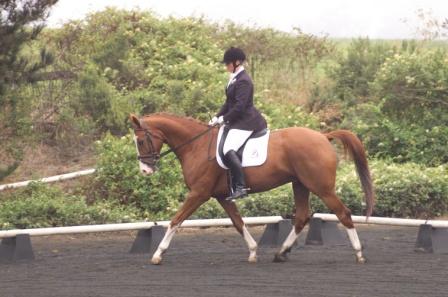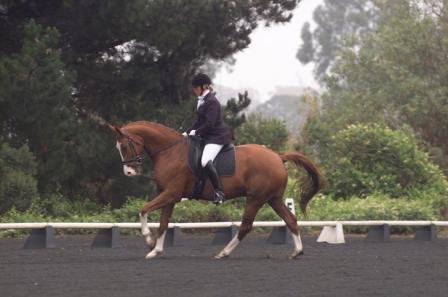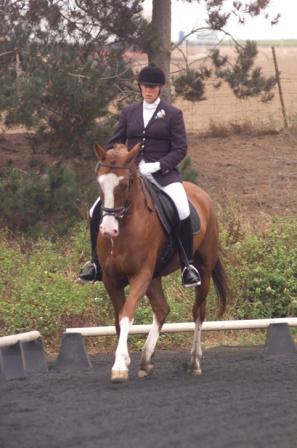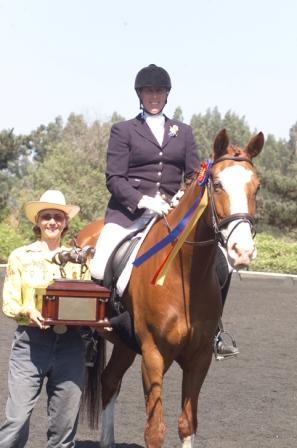 High score of the show with a 76+% at 2003 Coastal Classic in July