Alexsandra "Sandy" Howard has a long and successful equestrian career including representing the USA in international dressage competitions (Olympic and World Championships) on three European tours. Her outstanding California-bred Thoroughbred gelding Bull Market was one of the powerhouses of US dressage during the 70's and 80's and helped to get dressage freestyle started in this country with electrifying performances at Devon, Knoll Farm and IEO York.

She developed the horses Maxel, William, and Leverage to FEI levels before they moved onto rewarding careers as schoolmasters for other riders.

On her next FEI horse, the imported Swedish stallion Pilgrim, she continued to claim many state and national titles including the national Freestyle Championship with her well-known musical ride to The Stripper. On offspring of Pilgrim, she has competed in combined driving and dressage. She is currently developing 3 horses: Euro Pro Iko (ISR by Ideal) at PSG ant I-1, Hacedero (Trak by Hailo) is schooling I-2 and Rondo (DWB by Kennedy) will be showing 2nd and 4rd level this year. She also recently bought a promising youngster in Germany Dash.

An "S" level judge, Sandy regularly conducts "L" judge learning programs as a USDF Faculty member in addition to regular judging duties. In 1990, intrigued by the questions posed during a CDS Annual Meeting lecture, she began a very rewarding collaboration with Mary Wanless on developing an advanced understanding of the biomechanics of the effective dressage seat. She clinics around the States incorporating this revolutionary approach with traditional dressage training teaching riders of all levels.

Owner, American Sporthorse
Instructor with effective communication style addressing the "how" of lessons
Breeder of sporthorses
Former California Dressage Society president and board member
3-time USET member (Olympic & World Championship teams, '78, '80, '82)
Combined driving enthusiast,
Founder and President of CDS's APTI Program.
Successful hunter/jumper rider before starting dressage with Kyra Downton in 1967
Always furthering her riding education, riding in clinics with top international trainers
Check out her Clinic Schedule and what her students say about her.
Hosting Anders Lindgren Clinics for years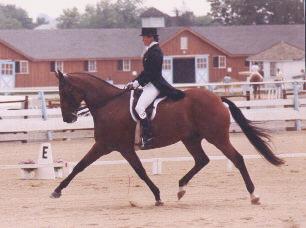 Sandy & Bull Market at Devon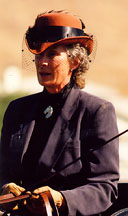 Driving at a CDE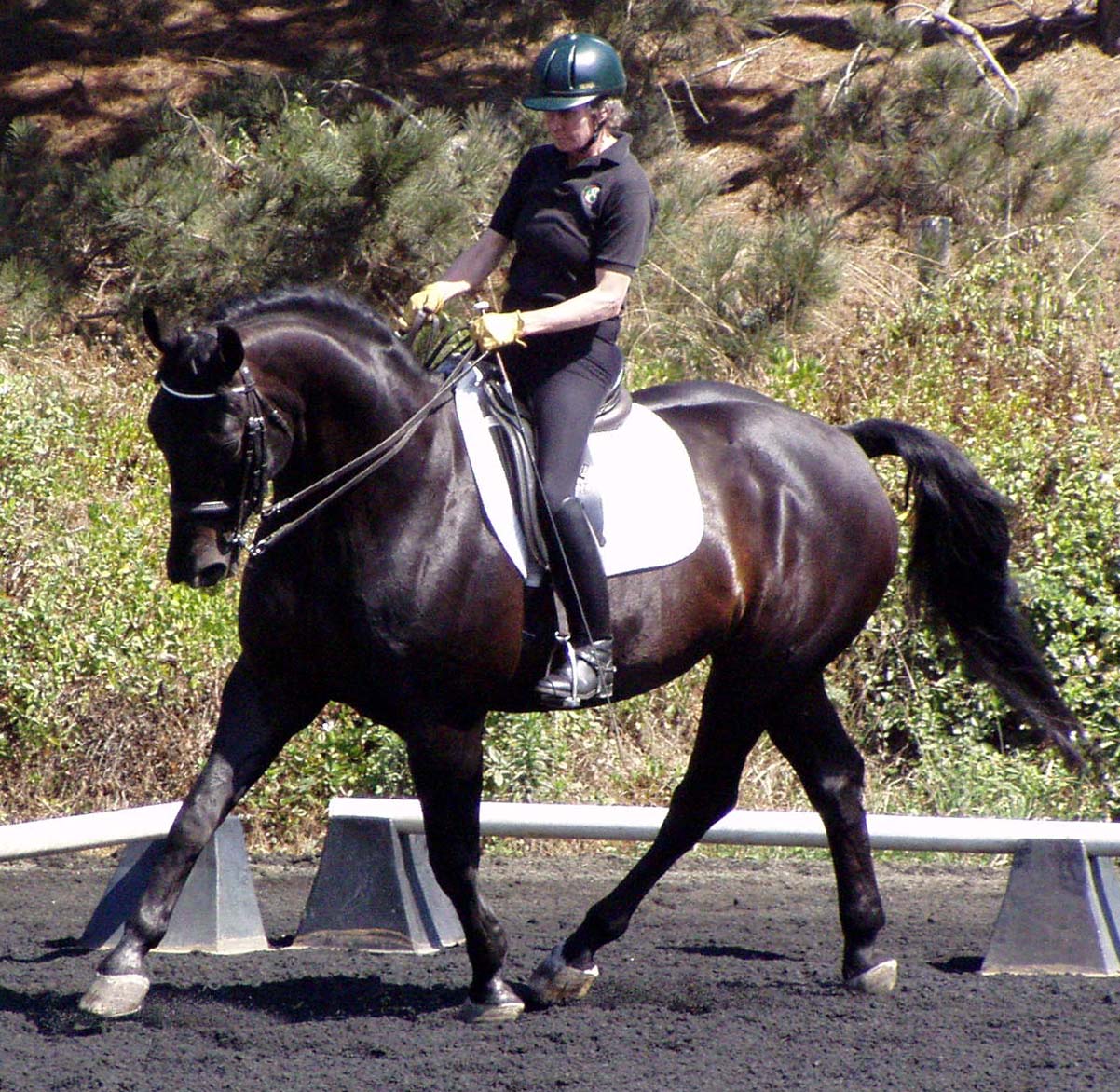 Schooling Hacedero